Dancing with Drones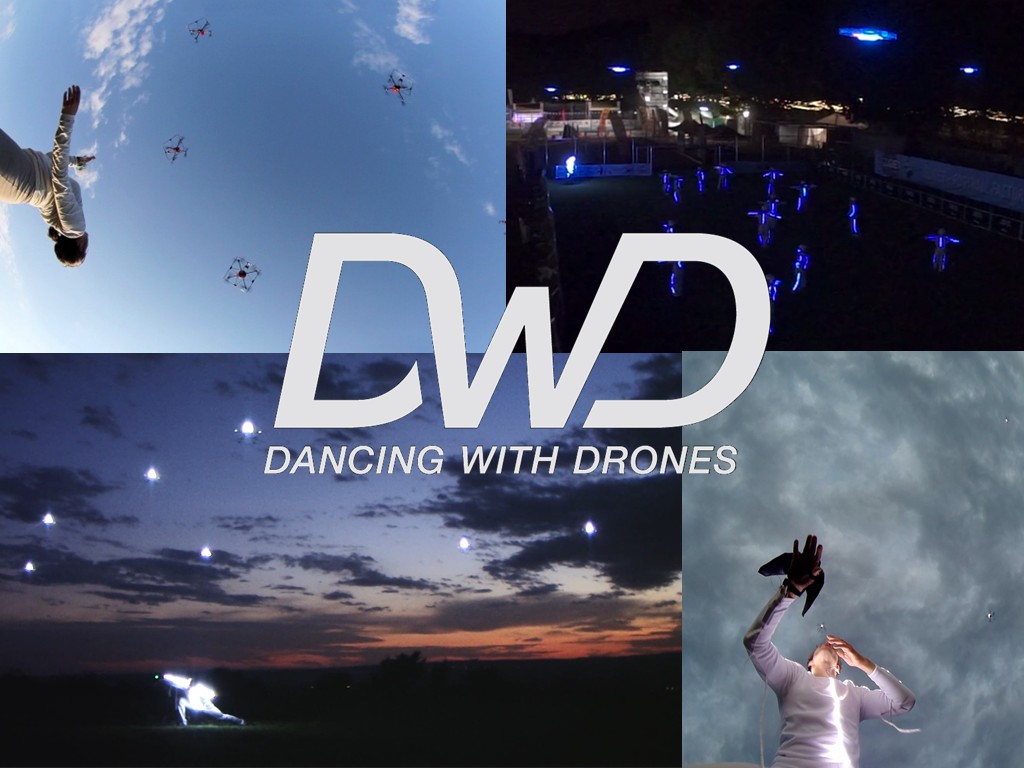 Together with Nina Kov choreographer we started an EU FET ICT&ART Connect project in 2014 to connect science with art and create the world's first interactive robotic aerial show with artistic and spectacular human-robot interaction. We had a successful public show premiere at Sziget Festival in 2015 and we are continuously developing our show further at CollMot Robotics to present it worldwide.
It is a fun project, but besides being spectacular it has several advantages. By combining art with technology we get involved with another style of creative thinking that boosts scientific achievements, too. Also, generating drone-shows makes our autonomous drone systems more mature and more reliable in all drone-based applications.
More details at the project's original website and at the new multi-drone entertainment website of CollMot Robotics.